A small, family-owned business, Rapscallion is equal parts microbrewery, bar, and restaurant, with a hyperfocus on hospitality. Our patrons are friends and our restaurants community hubs where folks gather to share a drink, a meal, and conversation. Our kitchens are scratch, our beer hand-brewed, and our smiles genuine. We've always cheered for the underdog, the self-made person, and the Robin Hoods of the world, because we believe in living with humility, working hard, and giving back. To this day, the name Rapscallion holds true as a moniker of a model that puts consistency of quality and hospitality above all else, honoring the craft, the Rapscallion customer, and the communities we call home.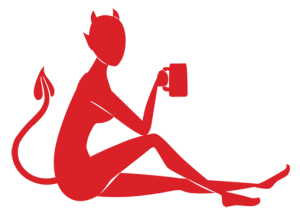 Our team is present and hands-on. At the brewery, our head brewer sees every batch through from start to finish, creating truly hand-brewed rather than craft brewed beer. At our restaurants, our chefs are assisted by a small, hand-picked team in preparing each dish. Behind the scenes, our management staff members not only have expertise in their respective fields, but also roll up their sleeves, wear many hats, and cheerfully fill in wherever needed. Our team truly is a family.
As owners, we are present every day, greeting customers and guiding our crew. If we are not there when you visit, you will likely find us out in the community, connecting with other small business owners, pouring our beer at a charitable event, or stealing some time with our families.

A Culture of Philanthropy
As part of our commitment to our local communities, we focus our giving on the towns closely surrounding our four locations. We are proud to contribute to the charitable efforts of a variety of local causes.
Inquiries
Are you a nonprofit based in or around Acton, Spencer, or Sturbridge who is seeking a donation for an upcoming fundraiser? Contact us at hello@visitrapscallion.com for all inquiries.
AB Boosters
AB Lacrosse
AB Proscenium Circus
ABRHS 1993 Reunion
Acton Community Chorus
Acton Food Pantry
Acton Garden Club
ACUI – Association of College Unions
Aislen Cipro Memorial Scholarship
Apple Valley Youth Ministry
Assabet Valley Chamber
Auburn Dog Park
Ayer Community School
Brimfield Trail Association
Buddy Dog Humane Society
Burgess Elementary School
Carlisle Education Foundation
Carlisle Kids House
Chamber of Commerce
Chelmsford Mothers Club
Chelmsford Public Library
Concord Carousel Preschool
Concord Children's Center
Concord Chorus
Concord Jazz Festival
Concord Museum
Dana Farber Cancer Institute
Discovery Museum
Douglas Festival of Cultures
Drumlin Farm-Mass Audubon
Dudley Charlton Education Foundation
Family Health Center of Worcester
Freedoms Way Heritage Area
Girl Scouts of Central & Western MA
Harrington Hospital
Here Today, Adopted Tomorrow
Hitchcock Free Academy
Household Goods
Joshua Hyde Public Library
Katie Hunt Organization
Kent Riley Charitable Fund
Knights of Columbus
Let's Brake The Silence
Lincoln Land Trust
Littleton Community Farms
Lois Wells Memorial
Mass Ed Co.
McCarthy Towne School
Merriam Elementary School
Mike Pecha Cancer Fund
Minutemen Arc
Nashoba Learning Group
Nature Connection
OAR Film Fest
Old Sturbridge Village
Opacum Land Trust
PanMass Challenge
Pathways for Change
Reuben Hoard Library
Rosie's Place
Saint Michaels Church
Save a Dog
Second Chance Animal Shelter
SONG (Supporting Orphans Nationally & Globally)
Southbridge Fire
St. Elizabeth of Hungary
Stone Soup Concord
Sturbridge Co-Op Preschool
Tastefully Ted
Team Hoyt Foundation
Team Lick Cancer
Thoreau School
TLGV (The Last Green Valley)
Tri-Community Exchange Club
United Way Teen Initiative for Mental Health
Ware FD
Warren FD
Westford Preschool